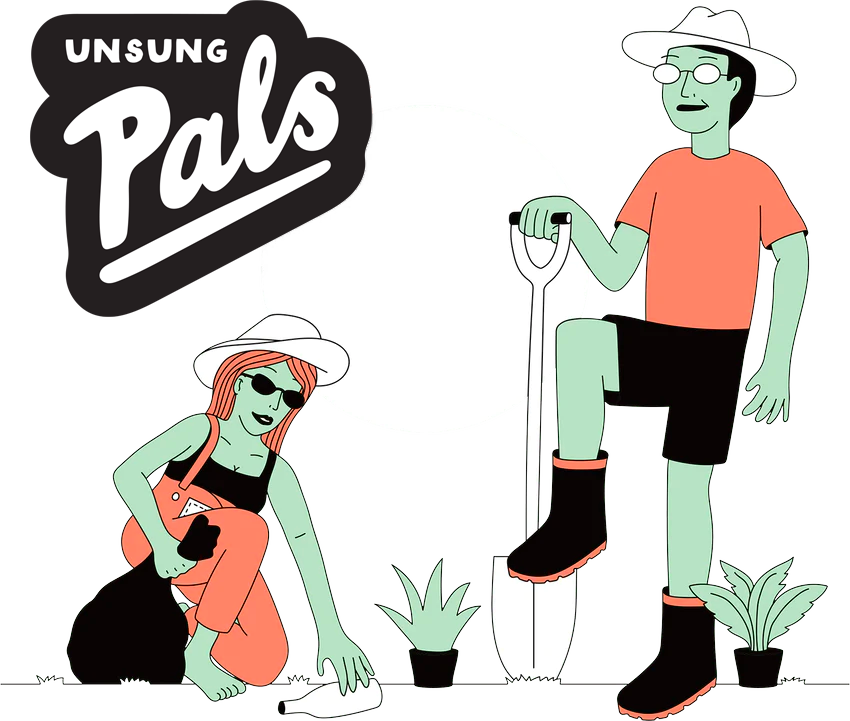 UNSUNG PAL
[un · sung pal ]
A pal who makes the world a better place, always giving more than they have to their community without ever seeking reward or recognition.
We all know that pal who is just a certified legend. Always putting other people first and doing their bit to make the world a better place, while never tooting their own horn. This deserving pal might work 9-5pm but always fits in volunteering on the side - whether it's picking up rubbish on their local beach or organising food parcels to those in need, they're just awesome. And we love these pals too.

That's why we launched Unsung Pals to reward and say cheers to someone who might have flown under the radar but made a positive difference in 2022.

Nominate your unsung pal and tell us what impact they have had in their community and how you think they should be rewarded for all their hard mahi, whether that's giving them a well deserved holiday, helping pay for their childcare or shouting their groceries.

We're giving one lucky 'unsung pal' $25,000 including $20,000 donated to their community work or to a charity of their choice and a $5,000 reward to say a big thanks for their efforts. You know that unsung pal that always gives back, now's the time to give them something back, nominate them today.
Tania Lewis Rickard - UnSung Pal 2022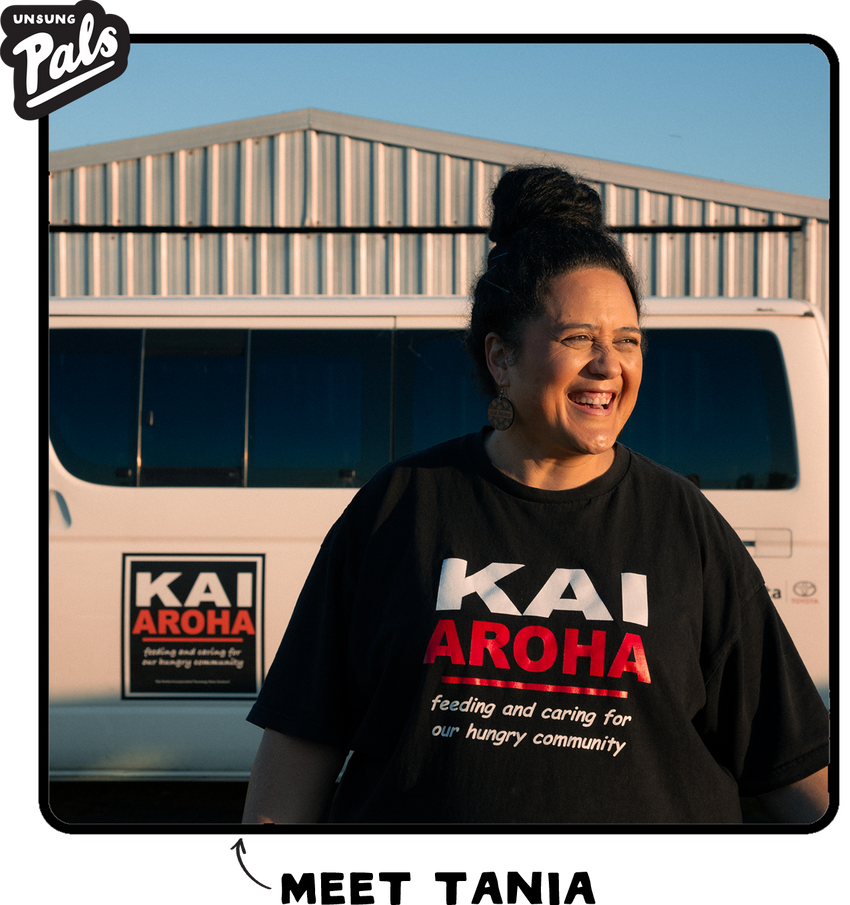 Tania Lewis Rickard began to recognise the rise of homelessness in her community in Tauranga and she didn't want to be a bystander. Armed with a modest weekly budget of $20, she initiated  a weekly community meal for those grappling with food scarcity, all the while working full time as a Visual Arts teacher at Pāpāmoa College. This marked the inception of Kai Aroha in 2016. 
Kai Aroha is a voluntary-based, non-profit charity organisation that started out in Greerton, Tauranga and now Pāpāmoa; providing a free community meal every Monday night to anyone and everyone in need of kai. Fast forward seven years, and Tania, along with her dedicated team of volunteers, has served an impressive 50,000 meals. Kai Aroha is more than a meal - it's about whānaungatanga, a place of connection to bring the community together and create a sense of belonging.
"Tania makes a positive difference through the way she lives and breathes….Tania's KAI AROHA keeps fighting to give love and joy to those in need - through food and empathy…"
Tania has chosen for her donation to develop & deliver art, education, and hauora community engagement projects, such as the Kai Aroha community garden. She will be using her reward to put towards a new car for her mum. 
"If we sit around doing nothing, we will never make a stand for something! There will be no change, there will be no effect"
Diana Manutai - UnSung Pal 2021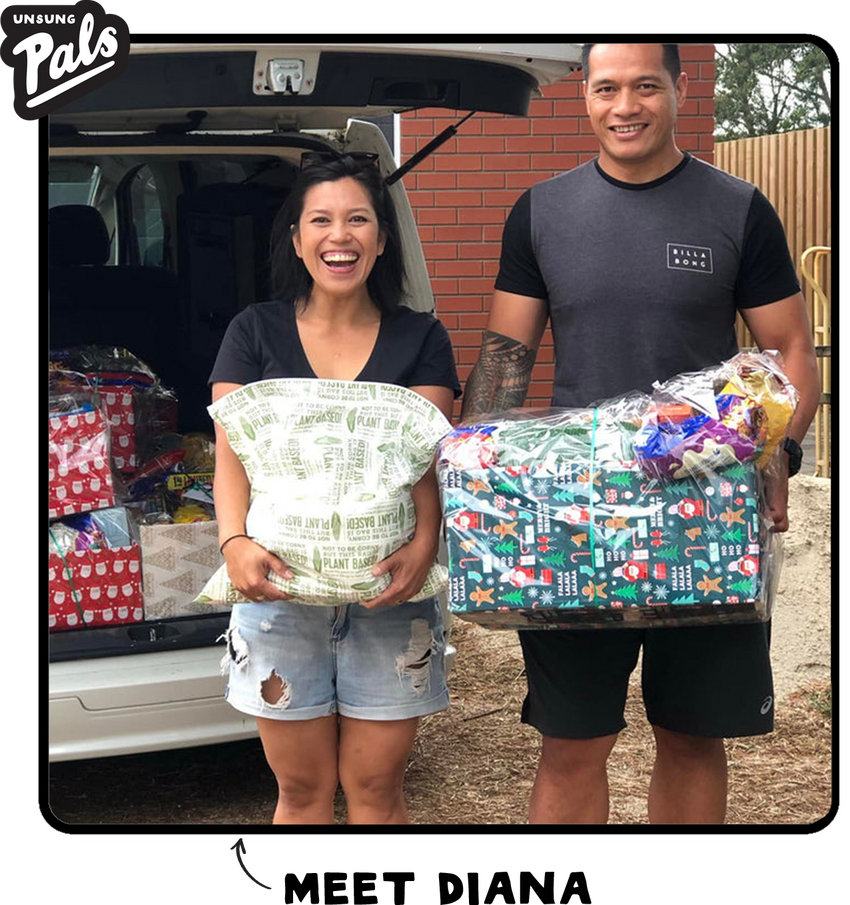 Diana Manutai is a full time working mum of two based in Te Awamutu, who founded a community organisation, Musika's Gift with her husband Vene. Musika's Gift was set up in loving memory of Vene's younger brother, Musika Glenn Manutai who tragically passed away due to sucide in 2014.
To continue to spread his kindness that he was known for, Musika's Gift delivers free food parcels to all around the Waikato to families going through hardship but mostly those affected by suicide loss. Run completely on donations, they have grown the parcels from 10 in their first year to 300 parcels last year, showing those going through hardship that their community is there for them. 
"Di and Vene run this charity purely through donations, hard mahi, and their own money… Diana is genuinely one of the most caring and kind people I have ever met and she loves her community so much. Di is always there if you need someone to talk to and her manaakitanga is widely felt."
Diana has chosen for her donation to go directly into buying $5,000 worth of Pak n Save vouchers for 50 Musika's Gift  hampers. To help them continue to raise donations for Musika's Gift, Diana will be using her $5,000 reward to produce merchandise that can be sold and profits go directly back to the charity.
Ben Brown - UnSung Pal 2021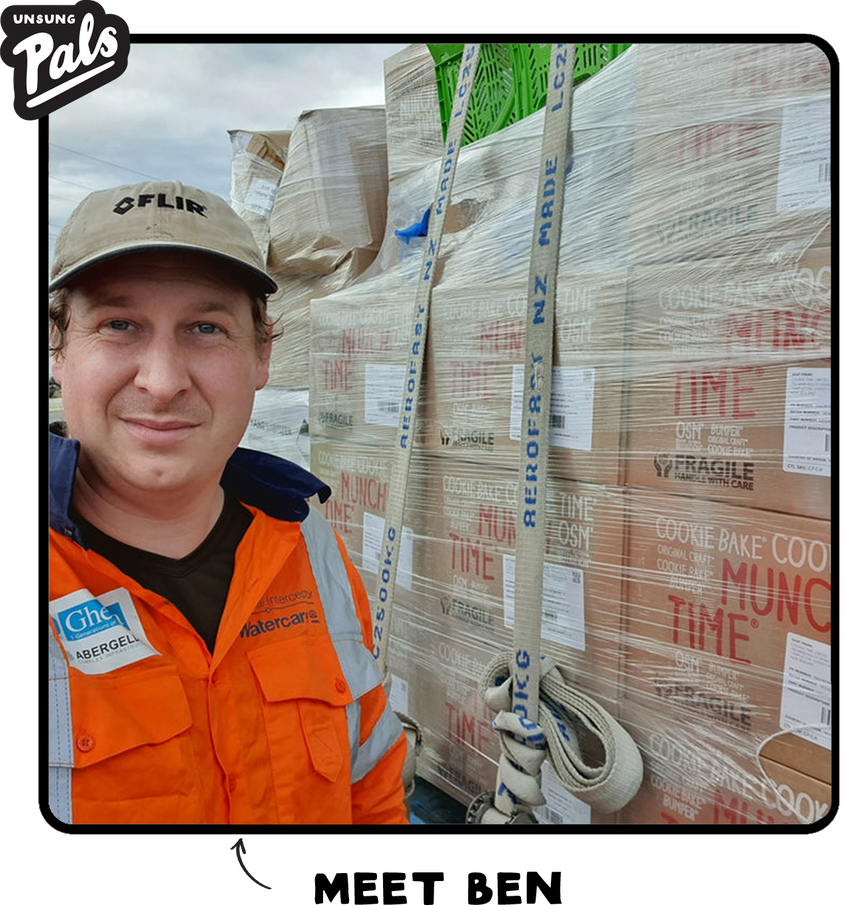 When lockdown hit the small Waikato town of Meremere, Ben Brown and a team of local volunteers at Meremere Community Development Committee sprung into action to help vulnerable families struggling to make ends meet. Within a few days, Ben had begun finding suppliers and donations to help deliver over 2,000 food and sanitation packs to their community. 
Ben has continued to deliver over 30 truck loads to local food banks that support the wider Waikato community, juggling his time with his signwriting business and commuting up to Auckland weekly. 
"This lockdown alone, he has single handedly distributed 30 tons of produce throughout North Waikato on his Hino truck which he bought to assist with his work in the community. He is truly a fantastic member of our community." 
Ben has chosen for his donation to go directly towards funding the Meremere food bank to purchase supplies to pack 150 food parcels.  As for his own reward,  he'll be going green, using his donation to install solar panels at his home.
Carrie Wooler - UnSung Pal 2021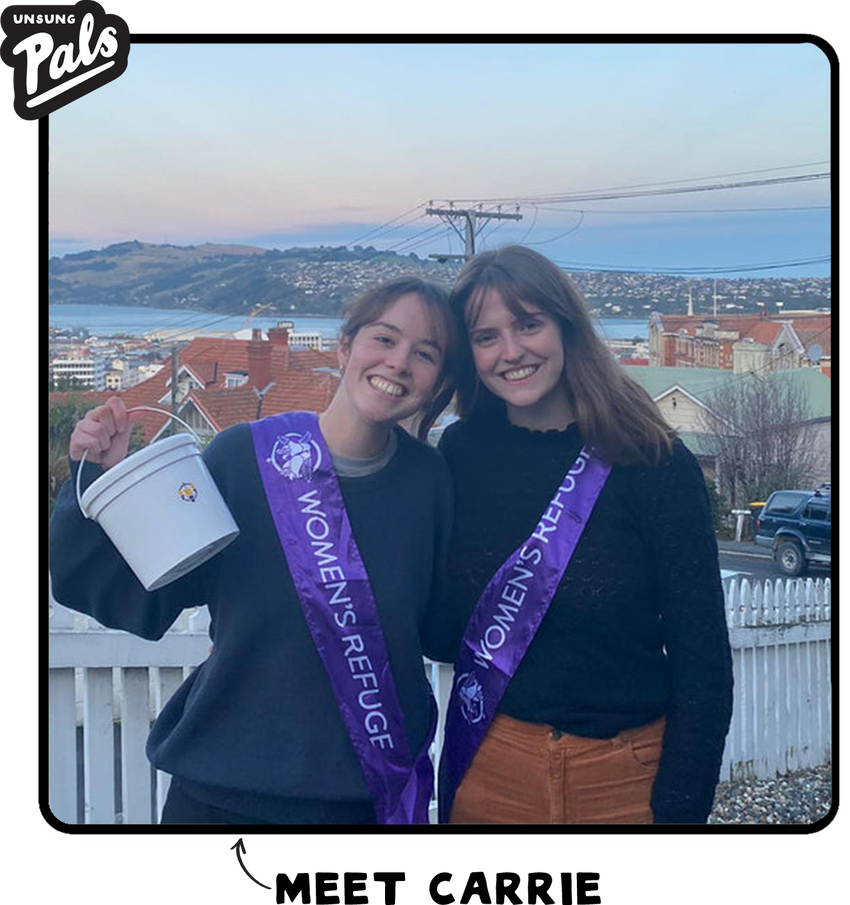 Carrie Wooller, a full time fifth year law student at Otago University is no typical student. 
Last year, she was integral in raising $43,0000 for Te Whare Pounamu Dunedin Women's Refuge through a series of charity events - to a charity gig, auction, bake sale, quiz night, and clothing sale. While juggling her two degrees, Carrie also volunteers her time at Community Law Otago, giving out free legal advice to ensure that the vulnerable and struggling members of her community have access to quality legal advice. And in case she didn't have enough on her plate, Carrie is also a Red Cross refugee resettlement volunteer trained to help former refugees assimilate into Dunedin's society, teaching all the basics we take for granted every day: how to use public transport, how the NZ healthcare system works, enrolling in schools and where to buy food. 
"She has put in over 180 hours of mahi this year, all out of the kindness of her heart to help some of society's most vulnerable.I don't know anyone else who is so dedicated to just simply being a great human being."
Carrie has chosen for her $5,000 donation to go to Te Whare Pounamu Dunedin Women's Refuge to continue their important work to keep women and children safe. As for her own reward, she plans to celebrate the end of her degree with a trip to Rarotonga.